Join the Tarkenton Financial team and your fellow advisors for our signature Kinship event!
Join us for our National Convention & Awards to experience the Tarkenton Financial Difference! From new marketing programs, to innovative sales strategies and products, to insights from top advisors, this event will prepare you to reach your PEAK in 2022!
Sessions: We'll make the most of our time with high-impact presentations, panels, and insights from top advisors and industry leaders. Learn what's working, get new ideas and programs to tap into, and see why now is an amazing time to be serving the retirement market.
Recognition: Our business doesn't exist without our advisors. We'll recognize your hard work in 2021 at our Monday night awards dinner!
Kinship: Enjoy the unique Kinship of the TF advisor family in our sessions, meals, free time, and Fellowship of Christian Advisors meeting. Experience the culture that sets us apart from others in our industry.
Luxury: Enjoy all the splendor of the historic Grove Park Inn, including deluxe rooms, spa, fitness, golf, and other amenities with close access to beautiful downtown Asheville.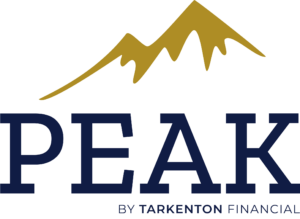 "That event was one of the 5 greatest days of my life. I love being part of the Tarkenton Financial family."
– Robert R.
"Your conference was full of business impacting information.  I went looking for ideas that can take my business to the next level, and I was not disappointed."
– Steve D.
"Working with Tarkenton has been a game-changer. I've uncovered millions in assets thanks to their marketing. I love coming to their events and having a Hall of Fame QB for a business partner."
– Morris N.
"I became an All-Pro on the football field because I put myself in a position to be coached by other quarterbacks and also surrounded myself with great teammates. As a financial pro, you have to do the same, and that's exactly what this event is all about. Come be part of this powerful team and this game-changing event!
Fran Tarkenton, NFL Hall of Famer & Founder of Tarkenton Financial